Comic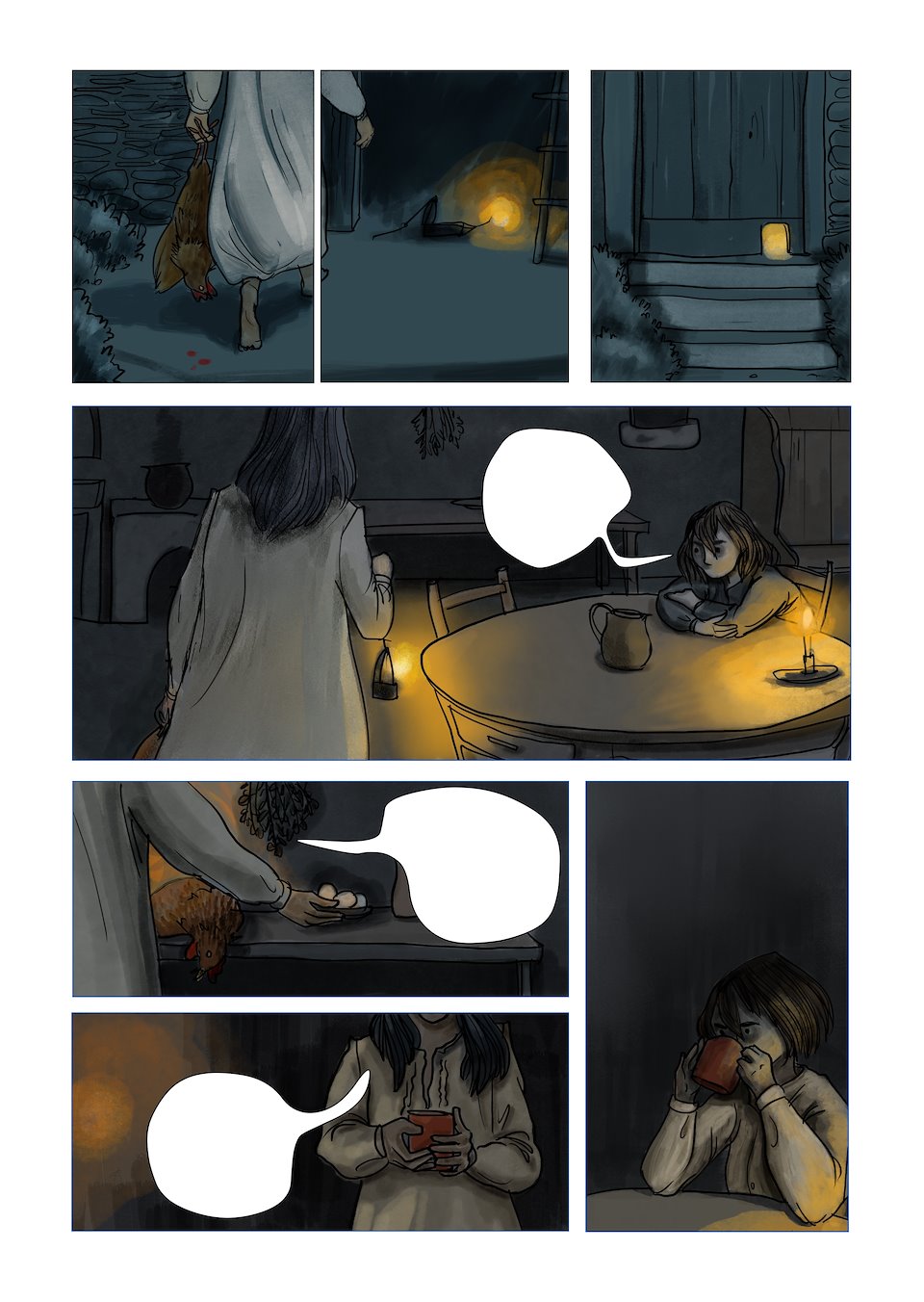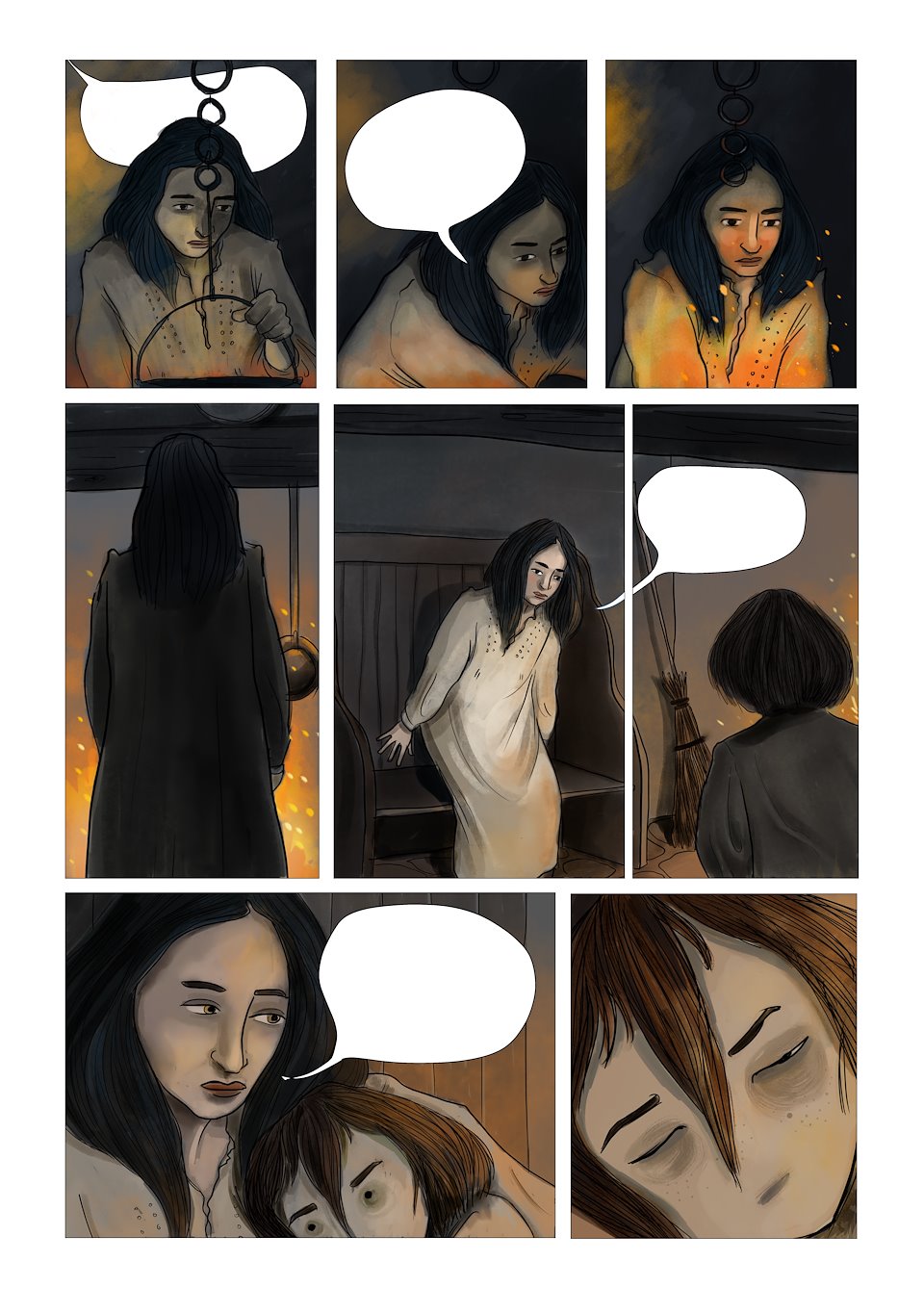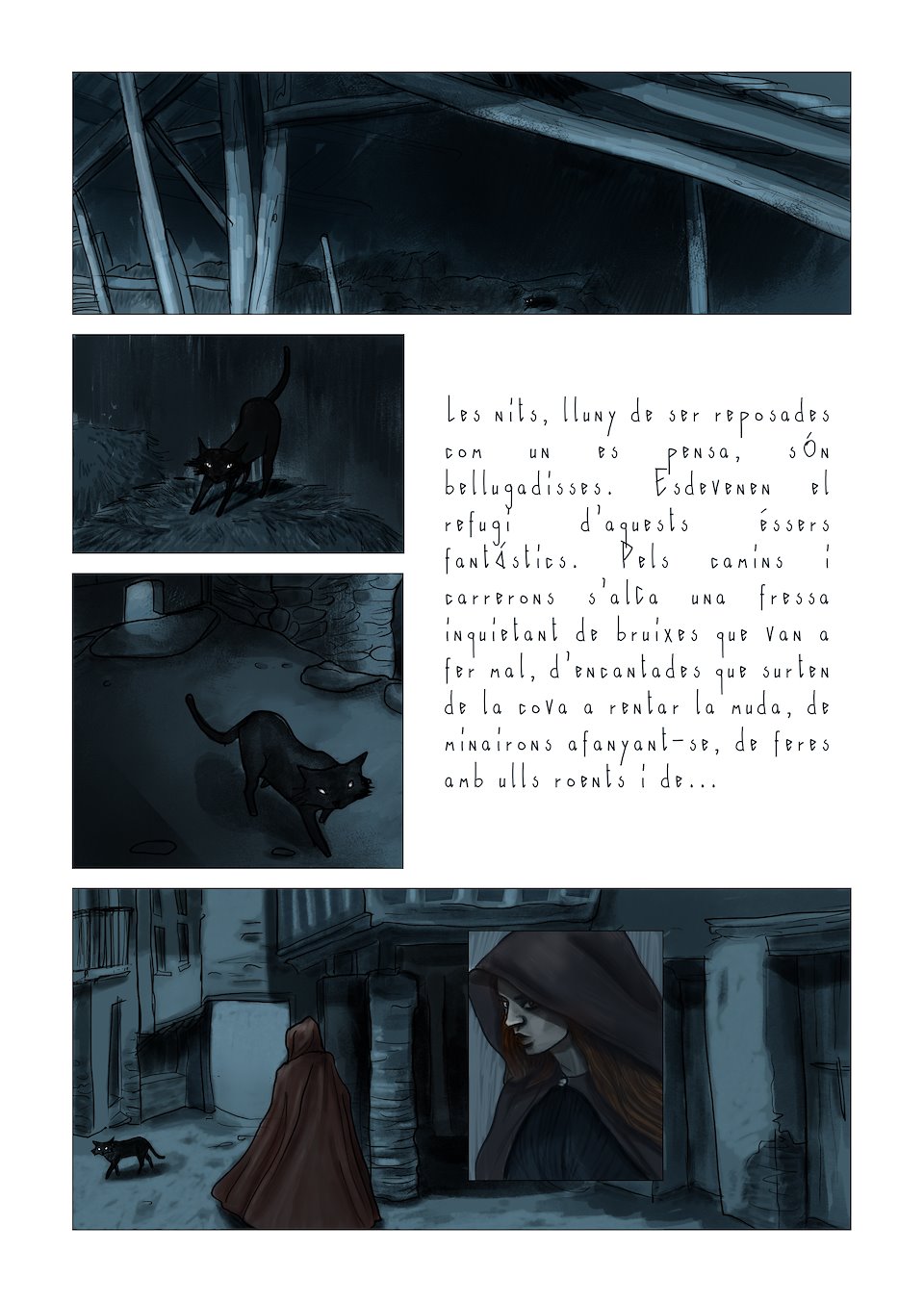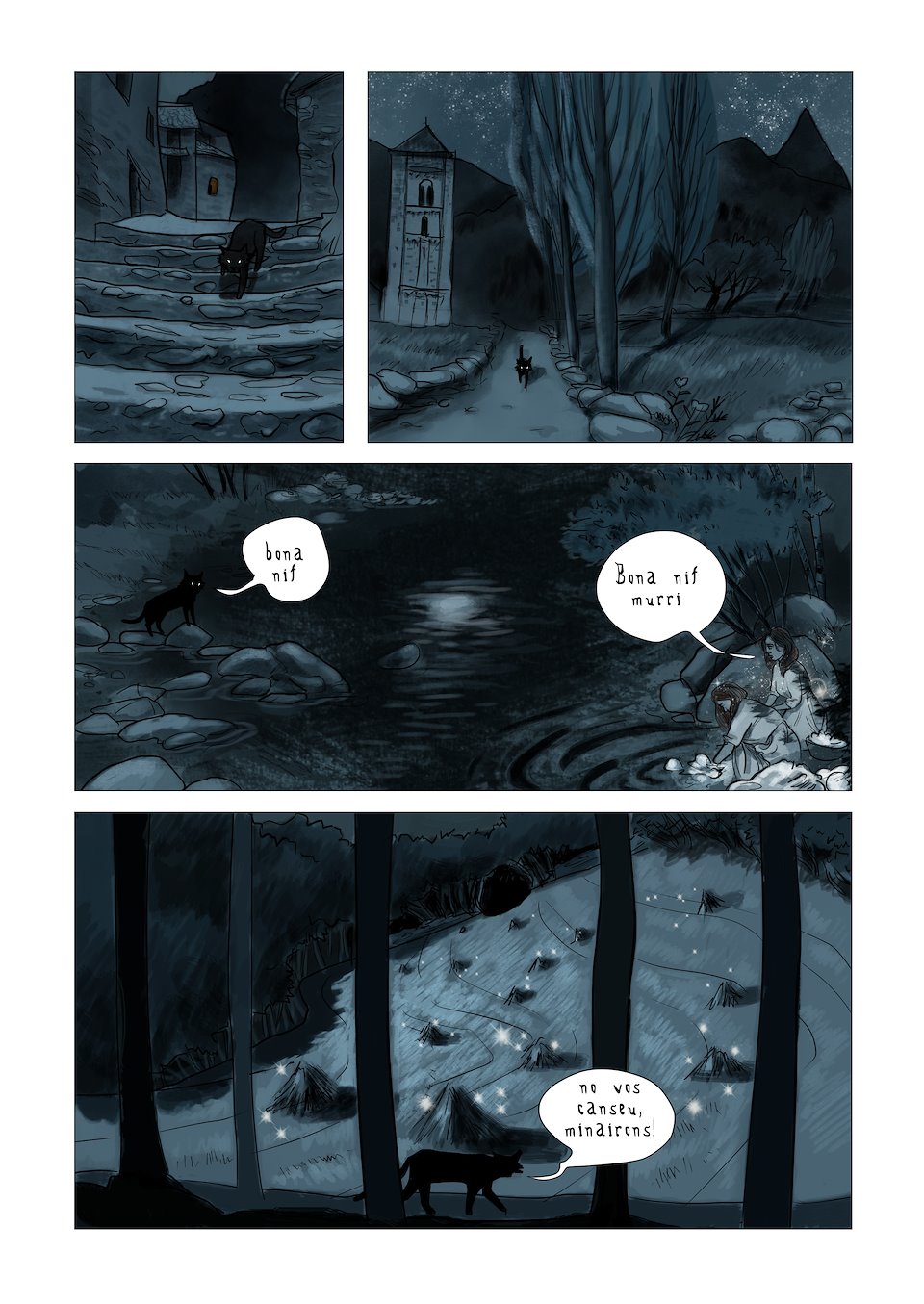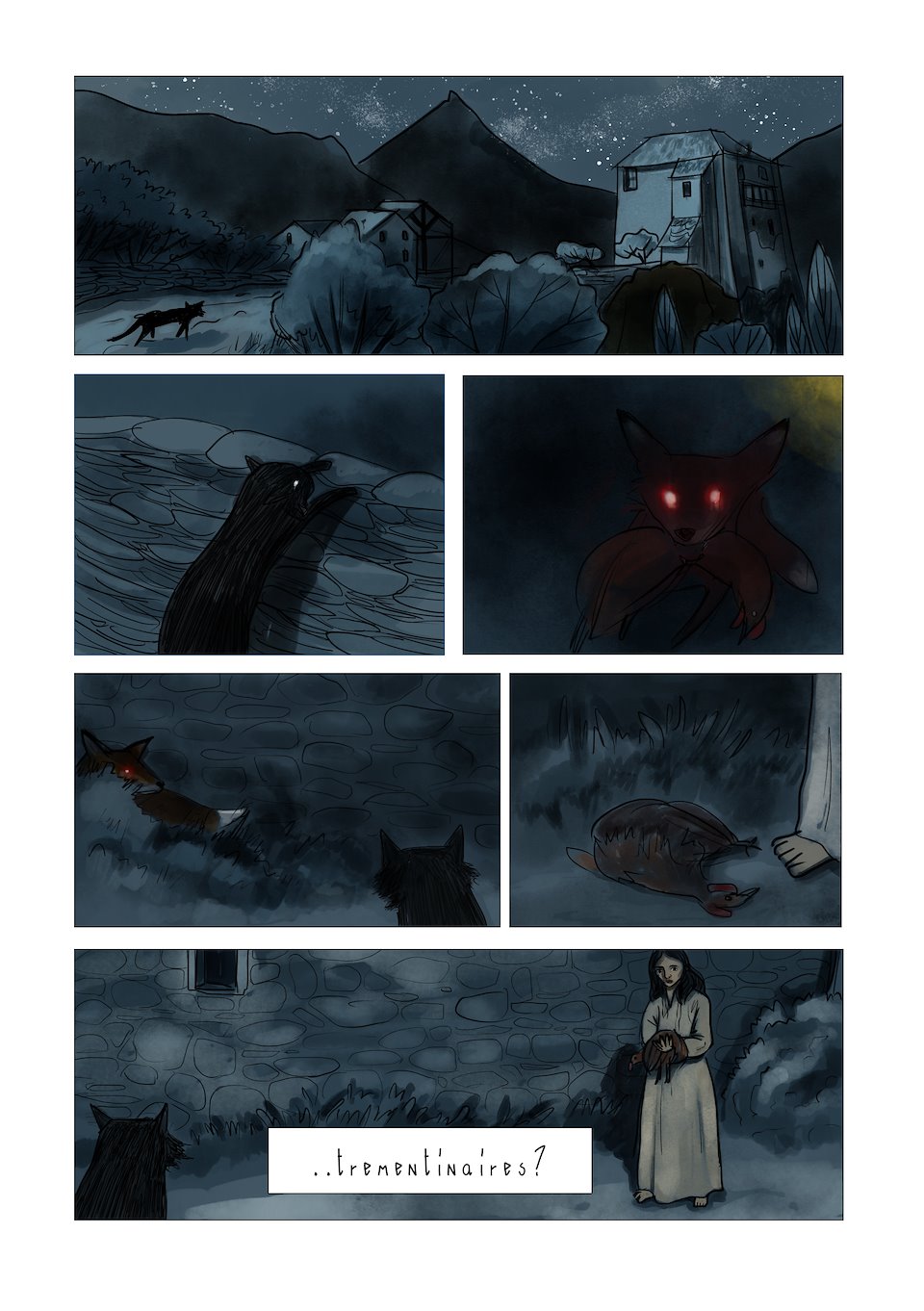 "Roi"
My first comic.
A story that seamlessly blends fiction and history. Set
in the Catalan Pyrenees, it depicts the life of an
eccentric little boy whom, unaware of his true nature,
will guide us through the folklore and legends that
make up the collective imagination of the region, as
he himself comes to terms with his own supernatural
essence.
I It is a narrative filled to the brim with superstition and
tales of fantastic beings which have been passed
down through generations, as well as a portrayal of
country life during the Spanish civil war. A whole
subset of stories that will be indelibly intertwined
with that of the main character.